fuck it, i'm awesome.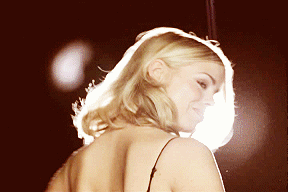 Hello! I'm Lindsay. I'm a Virgo, an IT worker bee, and general all around dork.
I stan Gary Oldman like it's my job.
I flail, I fangirl, I rant, and sometimes I make sense. I'm an aspiring writer, in that I fancy someday being published, with a lot of ideas that might get me there if I could just find the time and get them all to play nice. In the meantime, I fully support my darling braintwin, Mary's, endeavors, which I have a tendency to enable and contribute to with my own writings. Photoshop is a recent addiction, leading me to make various Tumblr graphics and wallpapers, as well as icons which I post over at my graphics journal on LJ.
I love music and good stories, people who are genuine, and caffeinated drinks.
I'm a feminist. I don't apologize for sticking up for myself and my gender. It's not about hating men or being a jerk. It's about equality.
I mostly post or reblog stuff that looks pretty, awesome people, ships and OTPs (real, fandom, and pure crack), and things that make me laugh in very unattractive ways. I like ask box and graphic memes, even if no one ever prompts me to do them, and I love talking to people. Don't be shy! Chances are I always want you creeping in my ask box, anon or otherwise.
I love my braintwin. She's my friend, my soulmate, and one of the best people you will ever meet.
Faces you will see here: Gary Oldman, Alex Edenborough, Dianna Agron, Zac Efron, Benedict Cmberbatch, Rooney Mara, Colin Firth, Billie Piper, David Tennant, Jensen Ackles, Rachel McAdams, Jeffrey Dean Morgan, Alan Rickman, Anna Torv, Robert Downey Jr, and other awesome people at my discretion.
Shows and things you may find: Fringe, Doctor Who, Castle, Game of Thrones, Once Upon a Time, Batman, Rizzoli & Isles, and various, sundry movies and TV shows of which I watch entirely too much.
For more about me, please see:

Other random and sometimes funny facts.

Almost 100 things about me.